---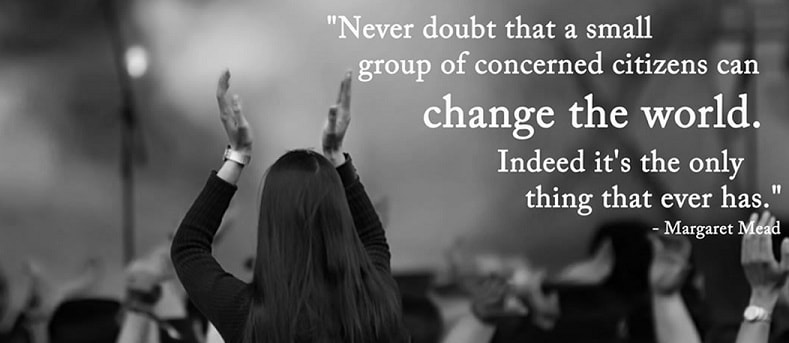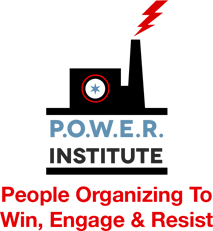 The CivicLab has launched the POWER Institute (People Organizing to Win, Engage & Resist) to get you TRAINED to ORGANIZE and WIN a Chicago and a world that we all deserve and can prosper in.
Our basic sequence consists of a set of workshops called "101" that are two hours in length and are designed to get you up and running in public life.
OUR NEXT SEQUENCE BEGINS IN MARCH OF 2018.
The sessions are $40 each. All attendees will get a copy of "
Chicago Is Not Broke. Funding the City We Deserve
."
Session #1 - Wednesday, March 7 - 7-9pm -
"Chicago 101"
- What are the basics for preparing to organize and win in a city dominated by the Democratic Machine for 75 years? You will learn about the history of Chicago from the 1700's to today. You will learn about the history of Chicago planning and much more.
Session #2 - Wednesday, April 4 - 7-9pm -
"Organizing 101"
- Did you know Chicago is the home of modern community organizing? Learn the basic skills and mindsets of a community change maker. This will be a highly interactive workshop where participants will construct a Power Matrix around a real issue and plan a campaign. We will talk about Chicago's history of organizing, what distinguishes organizing from other forms of helping efforts and the key attributes of a great organizer.
Session #3 - Saturday, April 21 - 2-4pm -
"Grassroots Campaigning"
- Learn the basic steps toward putting together a principled grassroots campaign for change and justice. Attendees will analyze the election prospects of their own aldermen based on election results from the the 2011 and 2015. We will be distributing the chapter on "Organizing a Campaign" from
Winning Elections in the 21st Century
by Dick Simpson and Betty O'Shaughnessy.
Classes will be at the Loyola University Law School, 25 E. Pearson Street, Chicago. You will receive full information once you register.
These sessions are $40/person per session. All attendees will receive access to a private POWER Institute wiki loaded with the presentation and audio from the workshop plus links to resources and reports and other materials related to our topics!
All attendees also receive a copy with $8 billion in answers - "Chicago Is Not Broke. Funding the City We Deserve"!
Participants at our first two sessions, "Chicago 101" and "Organizing 101" said:
"I wish it could be more than two hours a session"
"I was really inspired by the class and appreciate thinking about Chicago history and politics."
"I learned so much! Thank you!"
"Very excited about the organization and class - learned a lot today!"
"I loved the first session and am looking forward to learning more in the forthcoming seminars. I haven't been able to stop talking about CivicLab with colleagues and friends."
"Make it three hours, not two!"
"I wish the workshops were more often and closer together!"
"More time! I would spend more :)"
Participants at our all-day campaigner's workshop with
Kitty Kurth & Kevin Lampe
said:
"

Great training. Wish I would have had this months ago. The materials are excellent and even tho it was pretty fast paced, I was able to follow on fine. The speakers were on point and very knowledgeable."

"This a must do for aspiring candidates, campaign workers and political activists."

"Worth every penny! I have heard of these political operatives and cannot believe that I got to speak to them in such an intimate environment. I also loved the workshop because it was cathartic and was grounded in the reality that we still have a democracy. We still matter. We can beat the Machine - but we have to be ready for a fight. I can fight. I've fought my whole life. But I've been thinking about whether its worth fighting And this training reminded that it was." (emphasis original)
Your trainers will be
Jonathan Peck
and
Tom Tresser
.
---
---
Download pdf documents - flyer for the Spring "101" sessions & flyer for the "TIF 101" session --->

---